The Portland Community Bowling Association's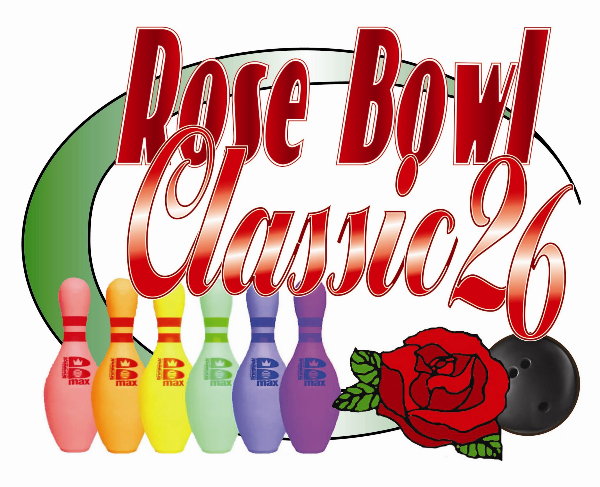 Our 2009, 26th Anniversary Rose Bowl Classic has concluded. We are so pleased that during these tough economical times, that so many of you chose to attend and make Rose Bowl Classic 26 a huge success. From opening at 7:00 pm on Friday evening to the conclusion of our banquet in record time (before 1:00 pm on Sunday), everything came off without a hitch. Thanks to everyone, from crew to participants for making Rose Bowl Classic 26 such a fun, positive event.
Our bowling results have been audited and appear to be final. After careful scrutiny, as announced, we did make a few minor adjustments, moving some individuals, doubles and teams, and ended up paying out more than we had expected.
By all accounts everyone LOVED the new location for the banquet. The University Place Hotel went out of its way to create an incredible, edible display. And by altering the way in which the banquet unfolds, it really made for comfortable dining experience, and fast flow of awards presentation. (We all know how prolonged and boring the awards portion can get.) We'll follow that trend for 2010. (By the way, if you liked the location of the University Place Hotel, please let us know and we'll see about making them our host hotel - but we would need to let them know that bowlers were interested before we would have them save a set of rooms (pdxbowl@comcast.net)
Special congratulations to Mark Earley of Portland's Pride League who was the first bowler to win Portland's Sunday Portland Community Bowling League's $300 for a 300 Game cash award. As the Founding League of the Rose Bowl Classic, the Portland Community Bowling League has sponsored the $300 payout for the past two years.
Special thanks to those who helped on this year's Rose Bowl Classic 26 committee. Believe it or not, with this experienced team of volunteers, we accomplished this year's Rose Bowl Classic with only one meeting, and only a handful of individuals: Jon Sauer (program & name tag logo/ad acquisition); Jim Hardin & Terry Walton - raffle & Mega-Mini raffles; Troy Albin & Kayla Widdicombe - computer scoring; Tom Lutes, Jr., Allen Rise & Stewart Harbert - Registration; Tom Geil - Advisor, Banquet, Awards, Website and Payouts.
SPECIAL NOTE ON PAYOUTS:
7/2009- All payments (other than Saturday night's event - that was paid in cash at the banquet), were made online through Bank of America. We are carefully monitoring the payouts this year and have even printed out a list of all payments made. Checks were made individually for each event for ease in tracking and auditing all payouts. Therefore some of you may have received multiple checks. Each check should have had a memo attached indicating what the payment was for. If you believe you were entitled to a check that was announced at the banquet that has not yet arrived please contact us immediately. All checks are valid for only 60 days and then are invalidated. Contact us at PDXbowl@comcast.net for any discrepancies.
Team Results
Doubles Results
Singles All Events
Pacific Rim Results