The Portland Community Bowling Association's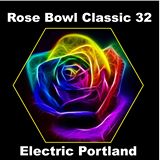 Congratulations to the Pacific Rim Award Winner at Rose Bowl Classic 32: Seattle. It was again a fairly close competition: Seattle was first with a 226.92 Handicap game average; 2nd was Portland with 226.32 game average; and 3rd was Vancouver, BC with a 223.86 per game average.
Team Results
Doubles Event All Placements
Singles Event All Placements
There is no "Party in Portland" without our participans from all over the US and Canada. On behalf of the Rose Bowl Classic 2015 Committee, we extend our thank you to all the cities, states and Canada for making our 32nd Annual Rose Bowl Classic another success.
As always, our Rose Bowl Classic Committee is so proud to have dedicated itself to promote and maintain the I-5 brotherhood of time honored tournaments of Seattle's Espresso Cup and Vancouver, BC's English Bay Cup. Each of our cities have worked tirelessly to support each other and keep the treasured tradition of camaraderie alive and well.
Portland's Rose Bowl Classic is extremely PROUD to be paying better than 1 in 8 in every category, and in the case of Team event¸ it works out to better than 1 in 6.
Thank you to our team of volunteers for all their hard work and time.