The Portland Community Bowling Association's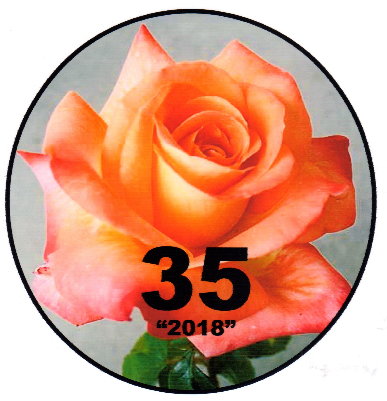 Congratulations to the Pacific Rim Award Winner at Rose Bowl Classic 35: Portland, OR with an average handicap game of 223.44. Seattle came in second with an average handicap game of 220.94. Vancouver, BC only had 1 bowler and was disqualified, as the Pacific Rim Award rules state that you need at least 8 bowlers from any given city to eliminate one Excellent bowler from winning it all for their story.
Team Results
Doubles Event All Placements
Singles Event All Events (Six Games)
Singles Event (Nine Game Format
Dark Horse Doubles "Doubles" Event
Dark Horse Doubles "Team" Event
Most Creative & Original Team Name
Barbra Strikesands - Seattle
Pathetic Performance Insurance was won by Michael Robillard of Portland, while the Storm Bowling Ball was won by Todd Alderson, also of Portland. Our Mega-Mini 50/50 Raffle was won by Tom Craven of Vancouver, WA. Congrats.

Appreciation go out to our Sunday Portland Community Bowling League members and our Friday night PDX Pride bowlers for their ongoing support of Portland's oldest gay sporting competition, The Rose Bowl Classic (est. 1983). Fantastic. There is no "Party in Portland" without our participants from all over the US and Canada.
On behalf of the Rose Bowl Classic 2018 Committee, we extend our thank you to all the cities, states and Canada for making our 35th Annual Rose Bowl Classic another festive success.
This year we tried Dark Horse Doubles for Doubles and Team Event. This went over remarkably well, and we are awarding out nearly $1,200 in cash disbursements.
In 2019, Portland's Party Tournament will be adding "Scratch Masters" conducted by Mike Bartholomew. We're always making changes to make your Rose Bowl Classic experience unique on the IGBO circuit.
Our original format of your choice of our classic Rose Bowl Six Game format, combined with our new Rose Bowl Classic Xtra Nine Game, worked out perfectly, again thanks to score keeper Tim Tkacik.
Portland's Rose Bowl Classic is extremely PROUD to be paying better than 1 in 8 in every category, and in the case of Team event¸ it works out to better than 1 in 6.
Thank you to our team of volunteers for all their hard work and time.